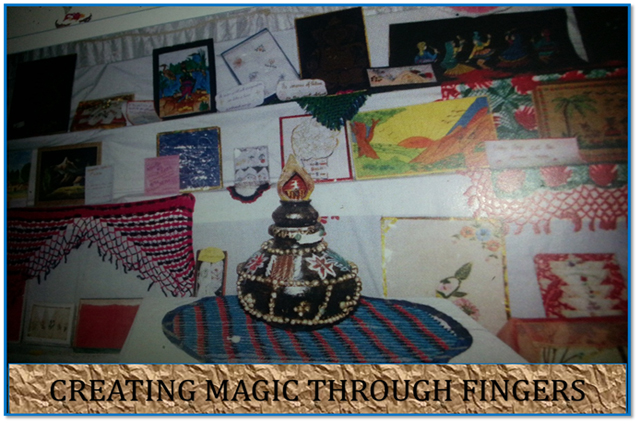 "CREATIVITY IS CONTAGIOUS, PASS IT ON"
The craft room is a hub of enthusiastic artists.
The objective of education is accomplished after creating master minds who Can present some creativity. Craft comprises a whole lot of activities and hobbies that are related to making things with one's hands and skills. Most craft require a combination of skill, speed and patience. It can be learnt on a more basic level by anyone.
Craft activity gives impetus to the latent creativity in each child. Paper, cardboard, straw, beads, pipes, matchsticks, thread, needles, bangles, coloured paper are some of the materials that give form to the creative ideas of children. The precision with which children cut and paste paper and decorate different articles is worth a watch in the activity periods.