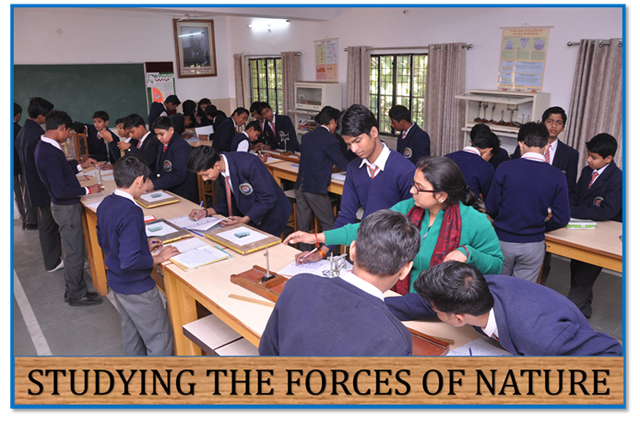 "BRINGING THE WORLD INTO FOCUS THROUGH THE LENS OF SCRIPTURE"
Physics being a scientific study of matter and energy is considered as the most fundamental and natural science. An apple falling from a tree doesn't attract much attention because it is a common sight. However when such a sight is witnessed by an uncommon genius like "NEWTON", it gives birth to the rare "THEORY OF GRAVITY" In pursuit of excellence, young physicist do not want to leave any stone unturned. The Physics Lab is well-equipped with latest apparatus required.
The lab enables the young scientists to learn by doing and satisfying their inquisitiveness.