Message From Founder Manager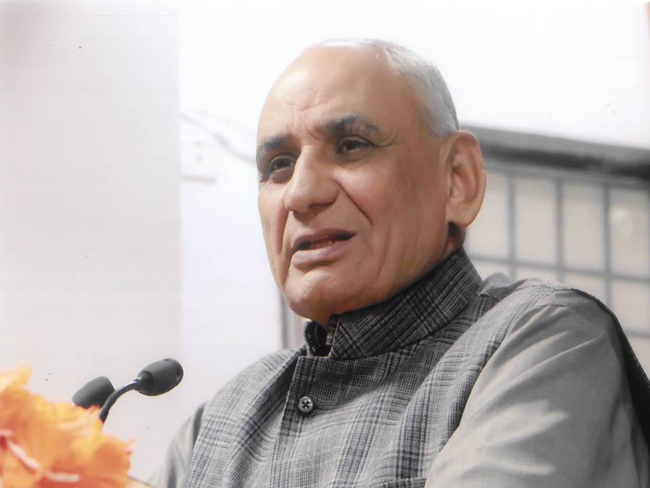 When learning is purposeful,
Creativity blossoms,
When creativity blossoms,
Thinking emanates,
When Thinking emanates,
Knowledge is fully lit,
When Knowledge is lit,
Economy flourishes.
Showing full reverence for the words of Dr. APJ Abdul Kalam- the great scientist the noble,teacher, our former President- I do believe that Education should be imparted with a vision of the type of society that we wish to build. I consider myself a blessed one as God Kindled in my heart the flame of motivation to choose the noble sphere of education as my career and imbibe the spirit to work with full commitment for the noblest cause.
My concept of an ideal school is the school where value based education is given key emphasis, where modernity is combined with respect for traditions, knowledge with humility and competitiveness with co- operation and strong patriotic zeal with global vision. Thus, I laid the foundation of Rani Laxmi Bai Memorial School, named after one of the greatest warriors of Indian history , Rani Laxmi Bai, the bravest, most courageous, determined martyr, an example and great source of inspiration for millions.
It gives me immense pleasure to observe that a small temple of learning founded in 1970 with meagre resources and modest strength of 112 students has grown up to be a huge edifice of ten schools rendering invaluable service to a large section of society.
Rani Laxmi Bai Memorial School, Sector-6 Vikas Nagar has been affiliated to CISCE till class X.Child education has always been of prime importance to me.Sensing the demands of Time and relishing the desire to offer to the society more opportunities in quality education I thought of contributing to society yet another pattern of education ICSE which is intensive as well as extensive, gives practical knowledge and teaches analytical skills too.
By the grace of God, competence and devotion of the Principal and staff, and co-operation of the parents, my cherished dream is being visualized.
I extend my regards and gratitude to all the esteemed members of the inspection panel – Dr G.S. Srivastava & Dr Jamuna Rai retd Assistant Commissioners from K.V.Sangathan, Sri S.N. Singh, Sri A.K. Rastogi Retd. Principals from K. Vidyalayas & Sri U.S. Garg Retd.Sr. Vice Principal From K. Vidyalaya as well as Sri S.M. Dixit PGT Maths K.V. May we be able to awaken interest in the tender hearts of our children and make them eager to pursue knowledge for themselves! May we be able to ignite the young minds with righteous spirit to be worthy of our beloved nation! I wish my children to grow from excellence to further excellence.
Our righteous toil is our guiding light,
If we work hard, we all can prosper.
Nurture great thought, rise up in actions,
May righteous methods be our guide
Jai Pal Singh
Founder Manager